---
Due to the ongoing COVID-19 pandemic, the 150th Anniversary Passport Events schedule through June 16, 2020 will be postponed or cancelled.  Please check back for updates
Passport to Rewards
Calling All Descendants!
Did your ancestor live in Laurel prior to 1920? If so, we're looking for you! Click here to complete our short survey and join us on Sept 26th!
Anniversary Events
Show Your Support
Don't miss the Big Event!
***CANCELLED***
Celebrate Laurel Today!
A 150th Birthday Bash
September 26, 2020
A day long trip around the world for a taste of all the cultures, traditions, food, music, and people who call Laurel home.
---
Like and Follow us on Facebook, Twitter, and Instagram! #Laurelis150
---
Some of our Generous Supporters…
We Are Laurel
ADC Builders Inc.
American Legion Post 60
Berman Management
Betman, Danny and Mitzi
Bormel Grice and Huyett
City of Laurel
Dalphonse, Donald and Kathleen
First Generation College Bound
Grace Boutique
Insulators Local 24
Laurel Fuel Oil and Heating Co.
Laurel Historical Society
Laurel Volunteer Fire Department
Legends Group
Lubieniecki, Karen and Ken Skrivseth
Maryland Jockey Club
Maryland Milestones
McGowan & Cecil, LLC
Michael and Mary Eileen Leszcz
Mills, Kristie
Moe, Craig
Olive on Main
O'Malley, Miles Nylen and Gilmore, P.A.
Parks, Reginald
Resource Enterprises, Inc.
Robison, Joseph and Joan
Rocky Gorge Animal Hospital
St. Mark's United Methodist Church
Strittmatter, Inc
Sponsors
Sesquicentennial Sponsor
ADC Builders Inc.
Champion of Laurel
American Legion Post 60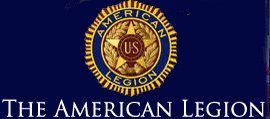 Maryland Milestones
Strittmatter, Inc

Rocky Gorge Animal Hospital
Patron Of Laurel
First Generation College Bound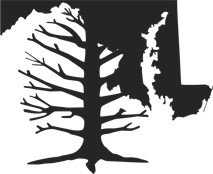 Insulators Local 24

Partner of Laurel
Karen Lubieniecki and Ken Skrivseth
Laurel Fuel Oil and Heating Co.
Maryland Jockey Club
O'Malley, Miles Nylen and Gilmore, P.A.
Joseph and Joan Robison
Friend of Laurel
St. Mark's United Methodist Church
Craig Moe
Danny and Mitzi Betman
Reginald Parks
Supporter of Laurel
Donald and Kathleen Dalphonse
Kristie Mills